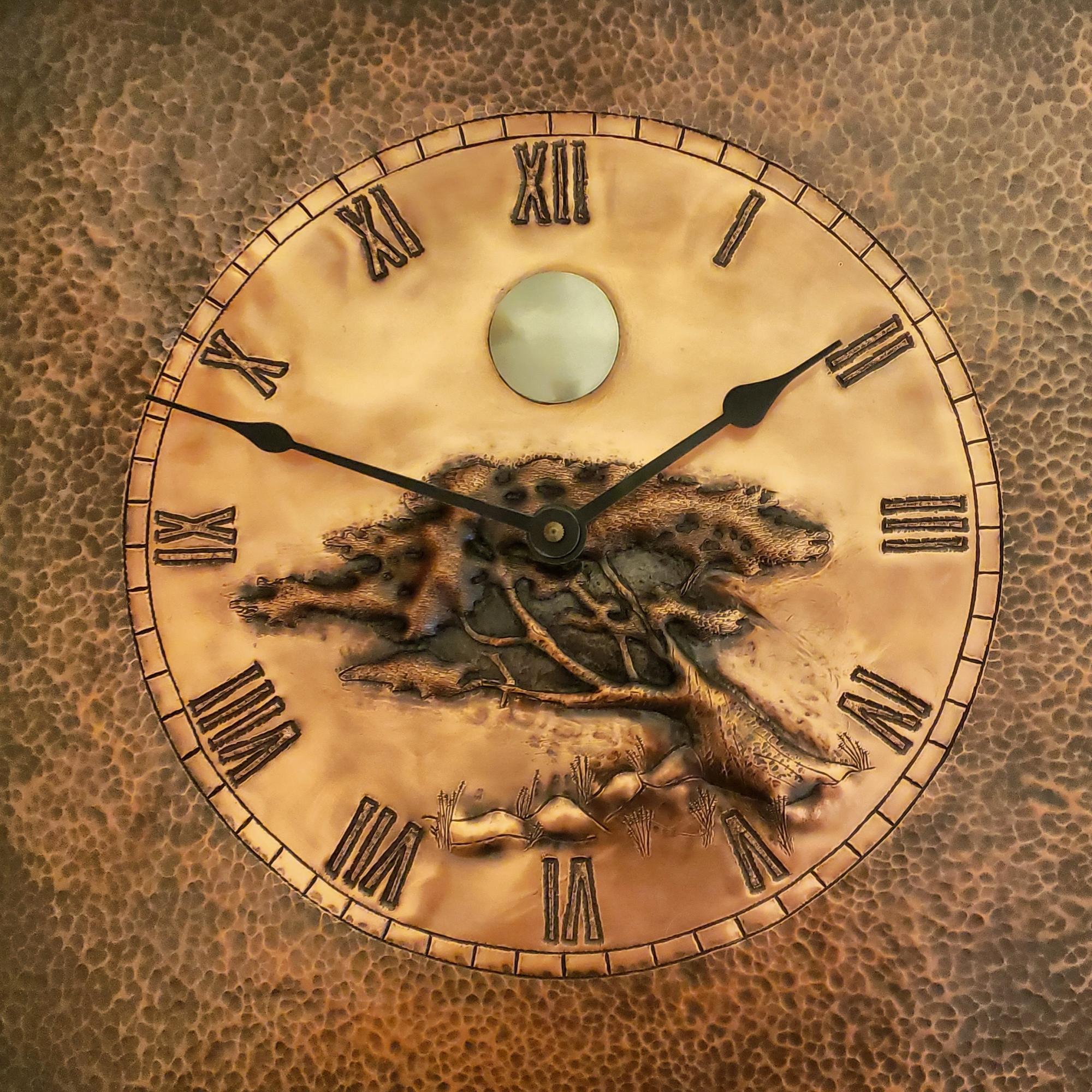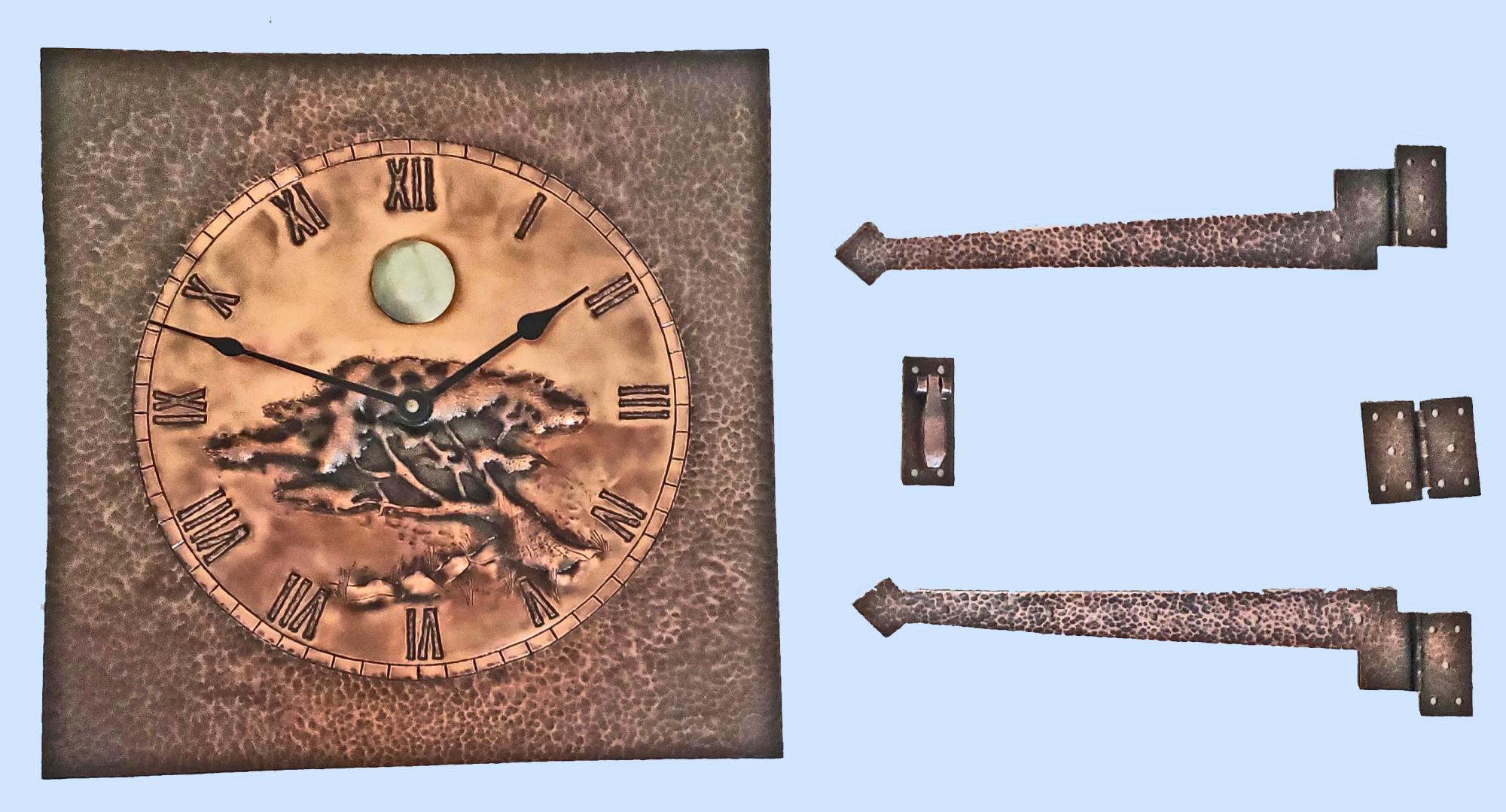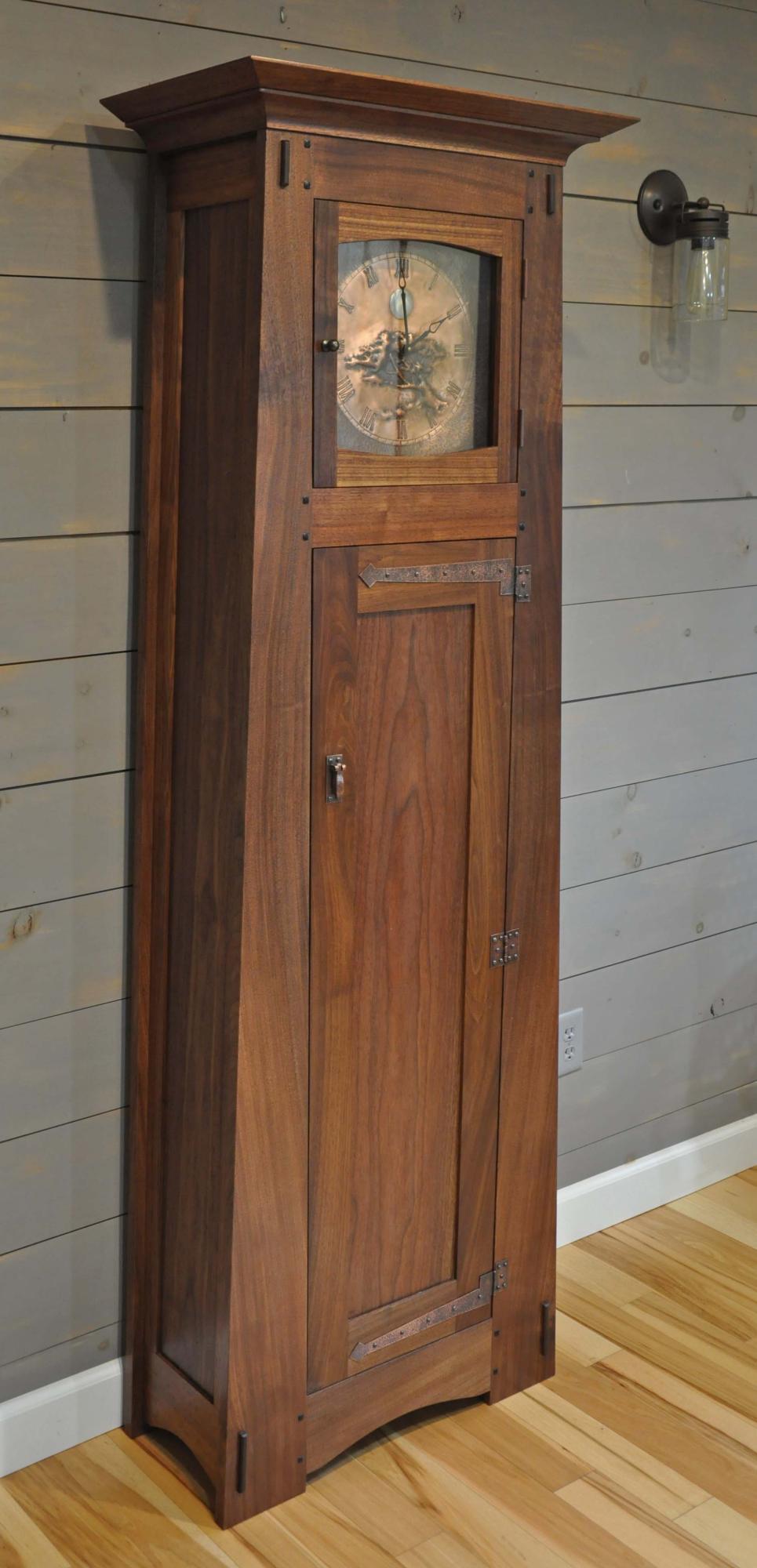 This clock face with a windswept cypress tree and mood was made for a client in California. Rennie Heuer, owner of the Winding River Workshop created the clock case. John created the hinges and pull for the case door.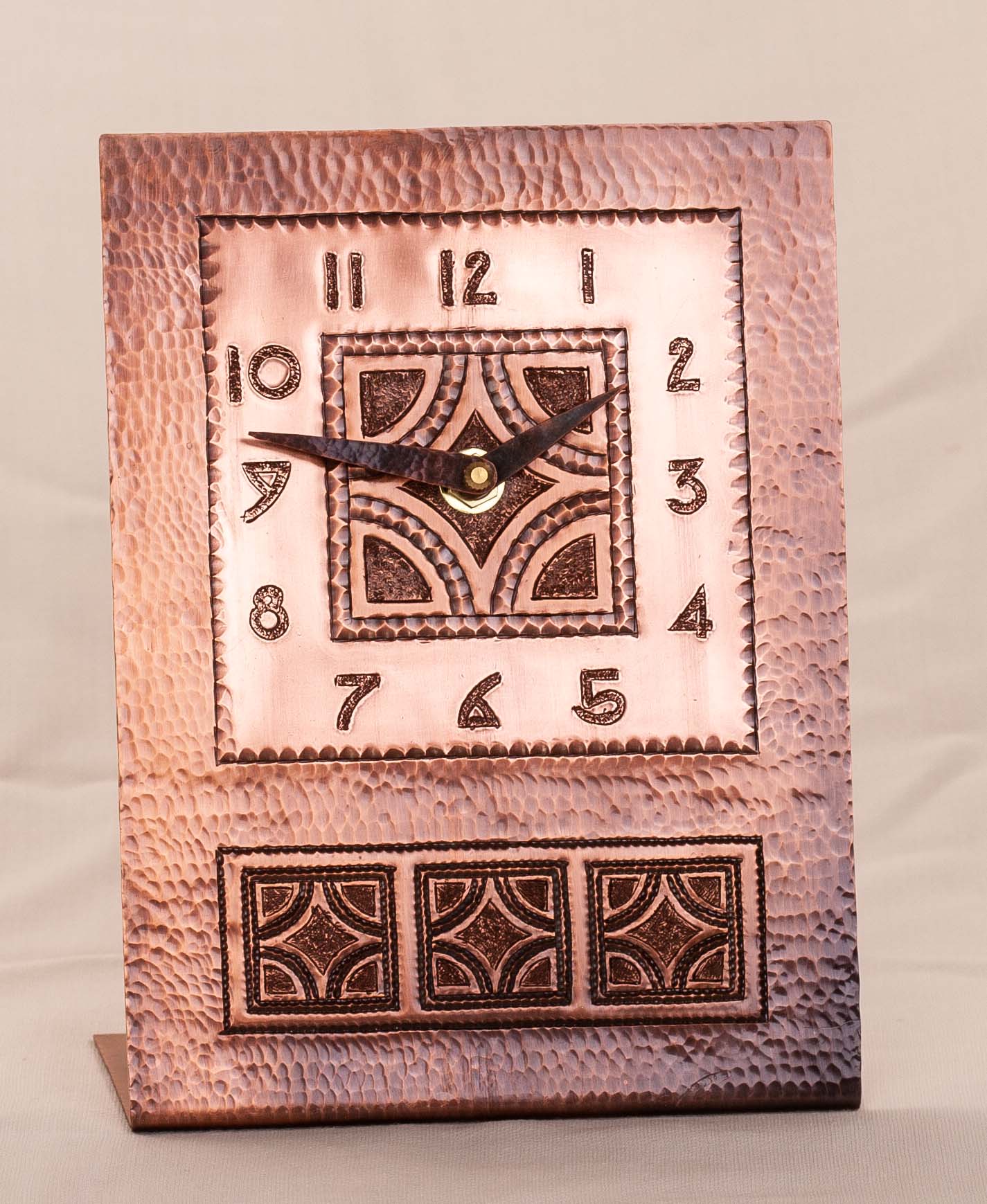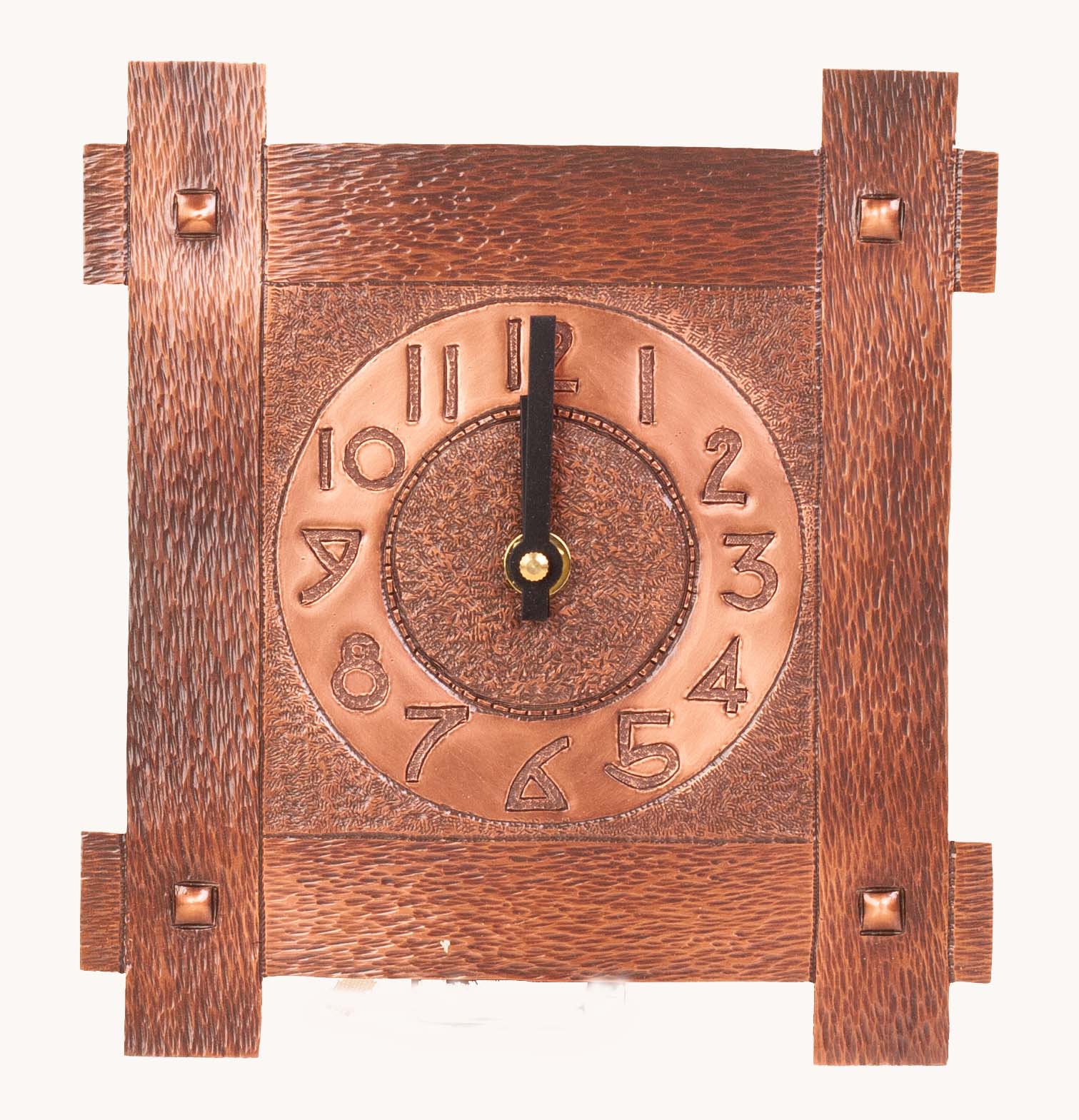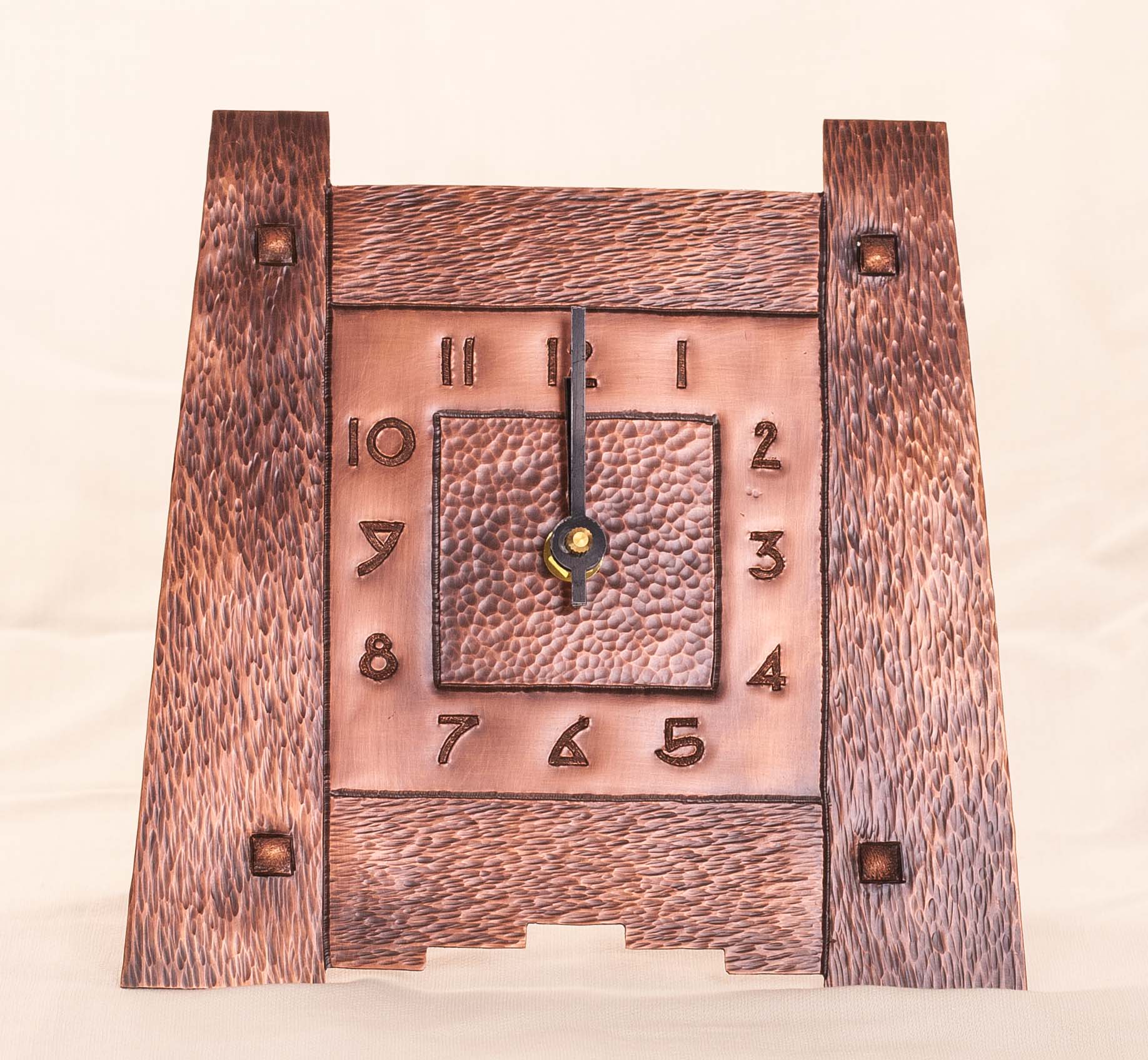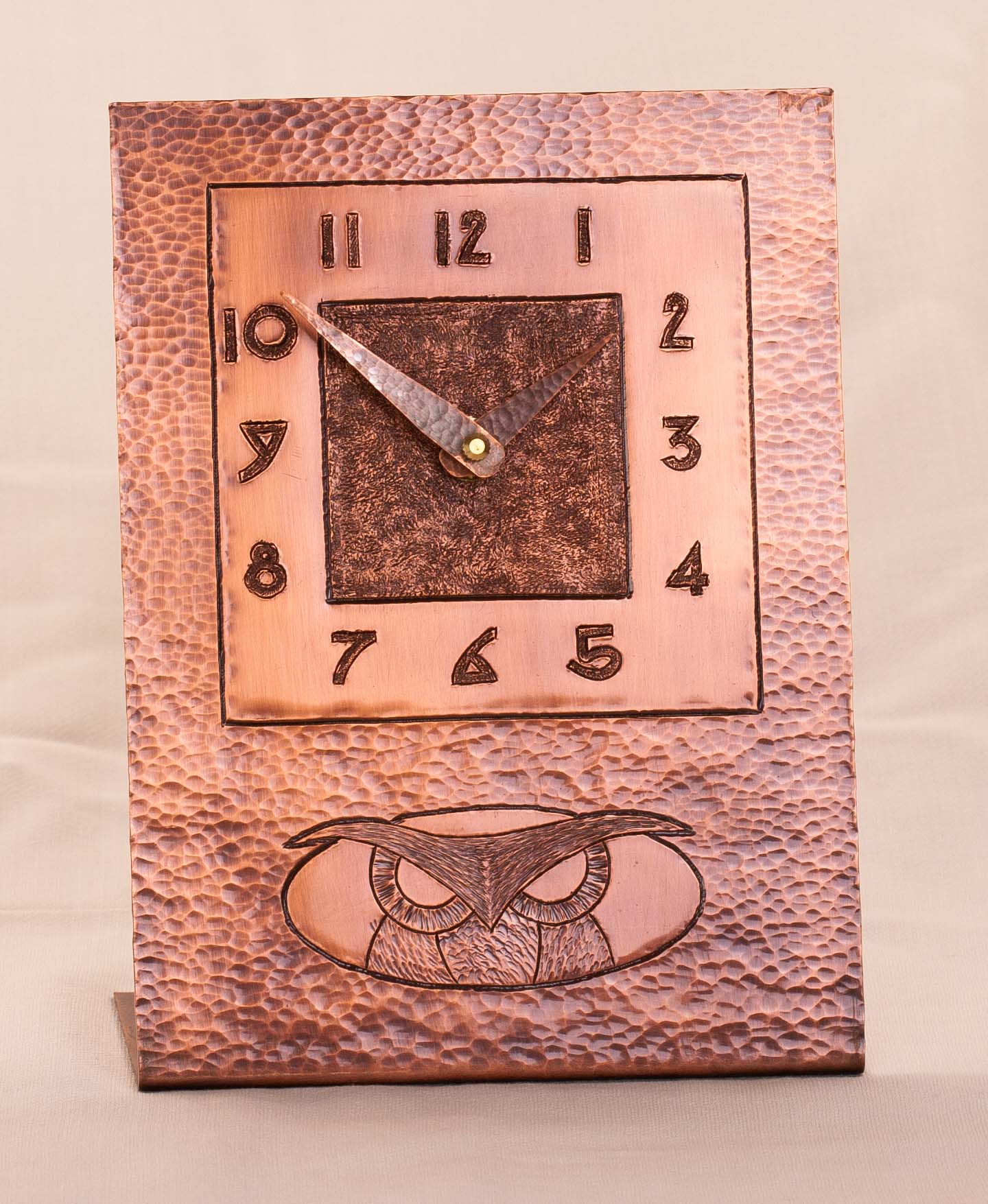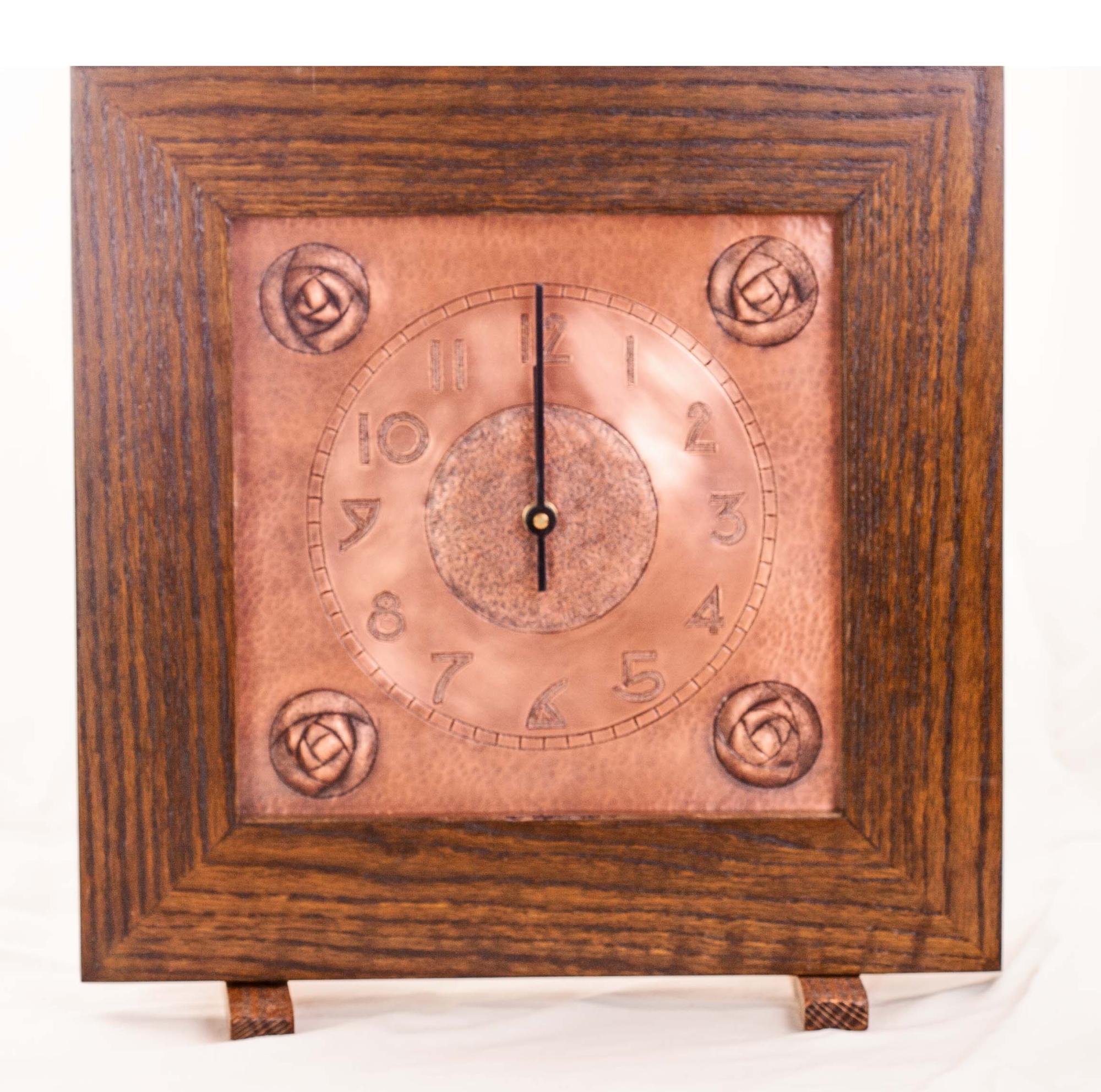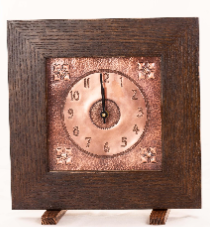 Clocks can be created with many different central an peripheral designs, they may be wall clocks, shelf clocks, or clocks that can be both. Additionally, clocks can be created that have oak frames to enhance thier appearance and make them ideal for more formal settings.
These framed clocks and sit on a shelf or mantel with the feet provided, or the feet can be easily removed to allow th clock to hang on the wall.
Clock with 10" x 10" face.
Clock with 8 inch square face.
These 'bookend' clocks are approximately 6 1/2 inches wide and 8 inches tall. They are free standing clocks.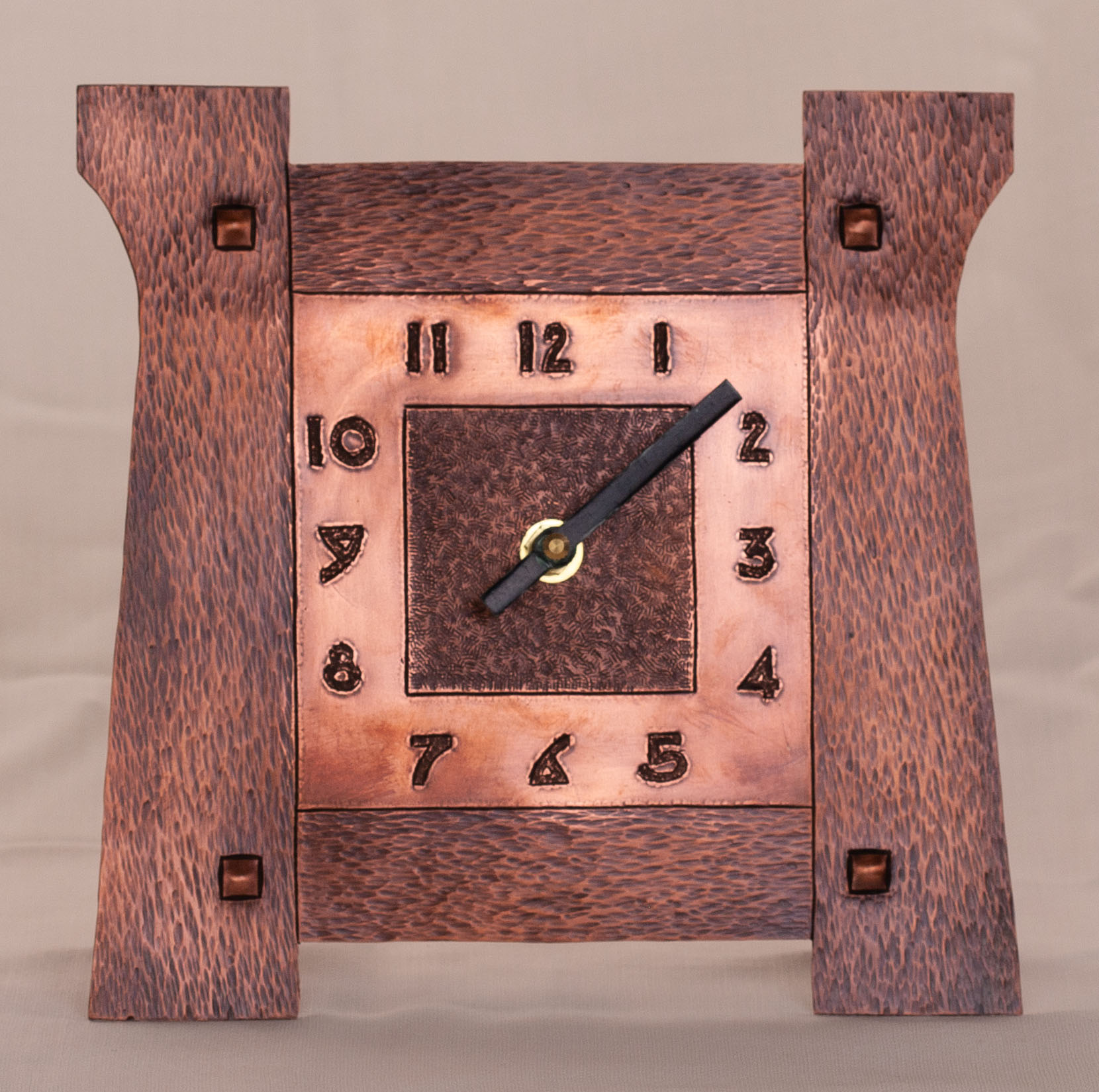 These clocks are able to both sit on a shelf or hang on a wall without any alteration due to hinged legs then fold out of the way when you hang them on a wall. They are both made from 8 inch squares of copper.
This clock is a hanging only clock, this is approximately 7 1/2 inches square.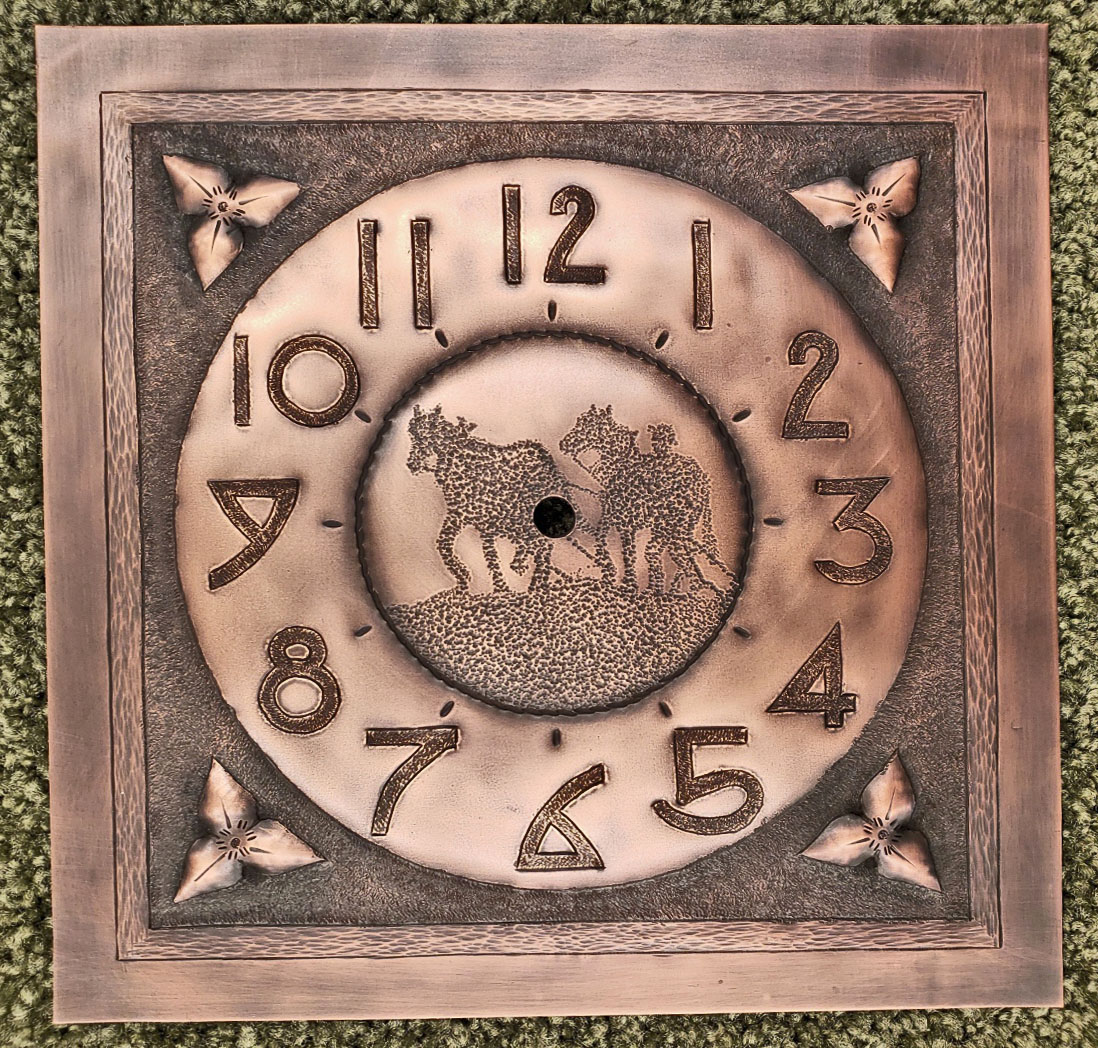 This clock face was designed with the John C Campbell Folk School "Sing Behind The Plow" logo. It was framed in an oak frame as the clock above were, and was donated to the Folk School. It is now is in the Folk School Archives.